‹ Back
Ibworth Woodland Burial Ground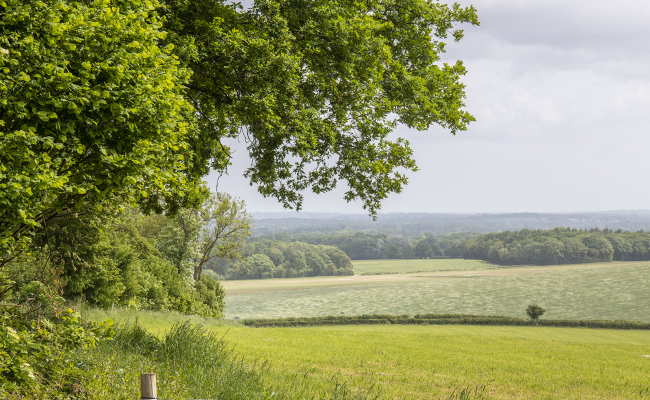 We are all about diversity – not just in terms of plants and animals, but in people and how we use our land. We know we are incredibly lucky to be looking after this farm, but it's not all farmland; we have areas of woodland too. Recently, we've sectioned off a very beautiful part of the land to become a woodland burial ground, so that this area and the adjacent woodland can be utilised and become something special to other people too.
We obtained planning permission back in 2019 and launched Ibworth woodland burial ground in early 2020. We've worked closely with Rosie from the Natural Death Centre to make sure that we follow best practice for natural burial grounds. Whilst we aren't experts in this field, we are very grateful to Debbie, an independent funeral director who is, and has been invaluable in offering us help and advice.  
We were keen to set up the woodland burial ground on the farm as, being farmers, we see the circle of life with the land and animals, watch changing of the seasons and feel that the environment is part of who we are. We like to think that if many of us are trying to limit our impacts on the environment during our lives, so we should continue to be mindful of the environment after life too. Not only do we believe that a natural burial is more sustainable, only allowing fully biodegradable coffins and urns, no synthetic fabrics or chemicals at all on the site, but we want to offer choice too. Whether it's a hazel tree or wildflowers to be planted, a religious or humanist ceremony, Ibworth Woodland Burial Ground can accommodate most requests.
Whilst we do not allow memorials in terms of headstones or plaques, we are happy for family and friends to visit the site at any time. Wander through the woodland area, listen to the birds, hang out in the clearing or on the grass and just soak up the peace and tranquillity. We think it's pretty special – we hope you will too. Want to come and have a look at Ibworth Woodland Burial site? Please get in touch.